Race information

RACE ANNOUNCEMENT:
We will do the SS1 race SUNDAY from Liseleje to Gilleleje.
Please register before dinner party if you can.
Registration and loading of skis's at 08:30 in Gilleleje around

Alfavej

where we park the trailers.

Race numbers on the right side.
Many of you have offered to help with trailers. Thank you 🙂
We will arrange cars to go back and pick up the cars and trailers.
Please follow the parking guidelines bellow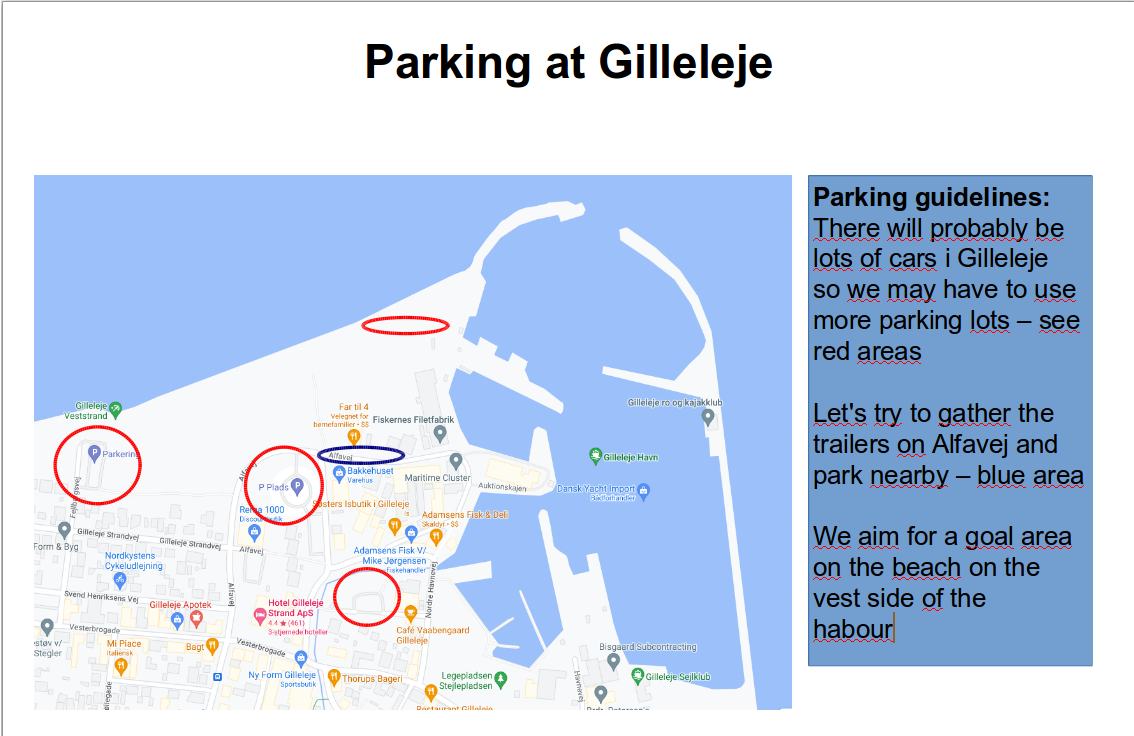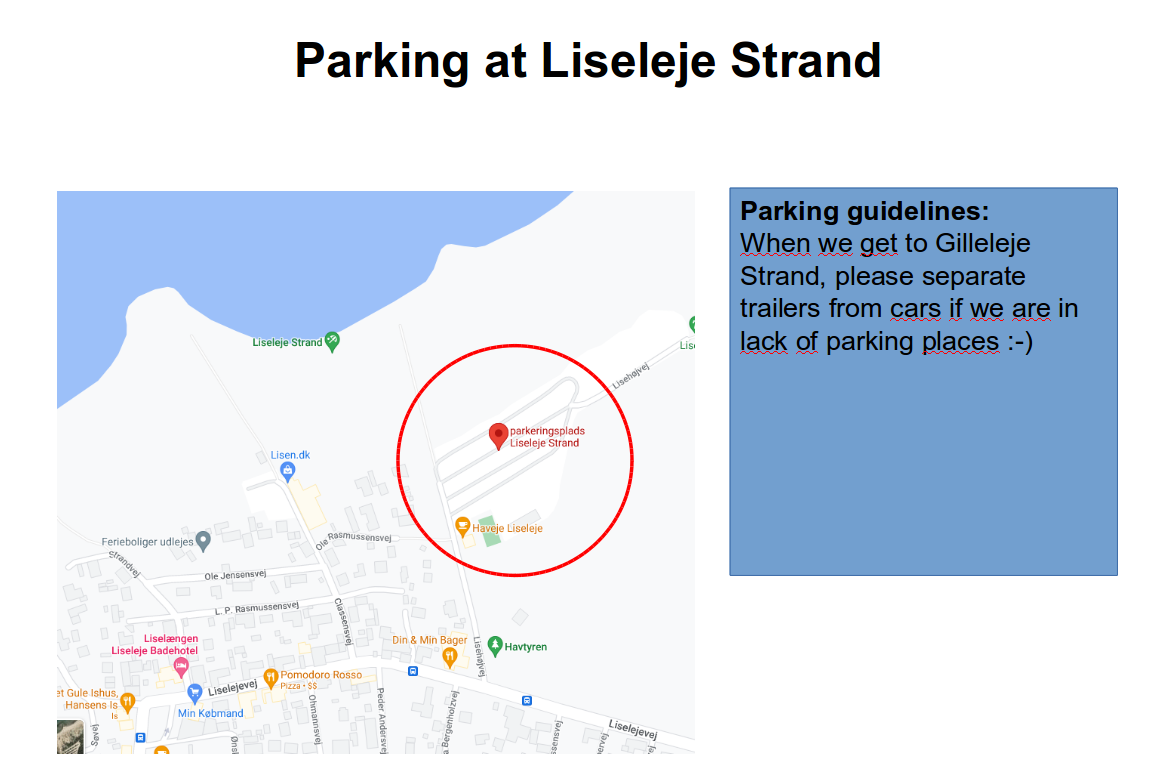 Registration and webtrecking assistance
Friday evening: At the Race Center in Kysthusene (Tinkerup Strandvej 8, Gilleleje)
Saturday and Sunday morning: At the finish site
Transport of participants and surfskis from finish site to start site
There will be a bus for participants and trailers for surfski. The bus and trailers will leave as announced in the schedule.
Race instructions and check of safety equipent
Will be at the start site as announced in the schedule.
Wind from North or South
Between Snekkersten Yacht Club (map) and Klampenborg Kajak og Kanoklub (map)
Course map (click to enlarge)